Psoda's integration with Microsoft Word is primarily used to export reports into the word format where you can share with other colleagues or print out to take to meetings.
To export your report to Microsoft Word in Psoda, first you will need to run a report. Navigate to the
reports tab
and select a report to run as shown in Figure 1.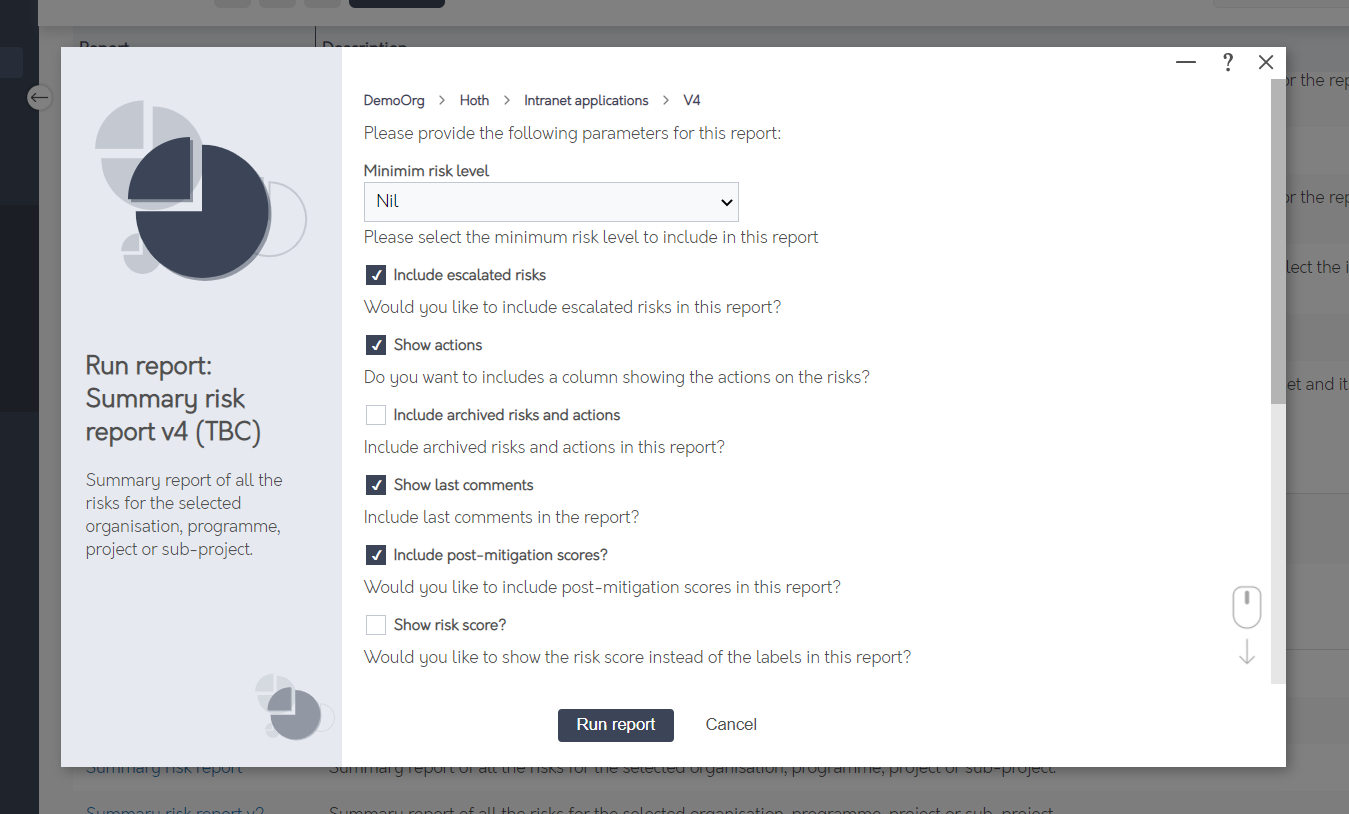 Figure 1 – Run report popup
Once you have run your report you will see the
export button
located in the top header area. This will open a dropdown menu of every format you can export your report to. This is shown in Figure 2.

Figure 2 – Export report dropdown
Click on
MSWord
to export your report to .doc format. This should automatically download the file for you.
You can now
open
this file in Microsoft Word and your report is now ready to be shared with your colleagues or printed out if desired.
It is recommended that you
do not edit data
in Microsoft Word. This is because these changes will not be reflected in the Psoda system. If you need to change something, change it in Psoda first, then re-run the report and export it to Microsoft Word again.