Alerts
You can receive alert emails about anything
related to you
in Psoda. An example of this is if a task gets allocated to you, you will receive an email notifying you about this.
These alerts are controlled by your administrators. They can turn these on and off for specific users.
If you click "reply all" to an email alert you have received from Psoda, Psoda will automatically attach you email reply as a comment on that asset.
Notifications
You can receive notification emails about anything you
follow
Psoda.
To follow something in Psoda, press the bell icon next to the asset you want to follow as shown in Figure 1.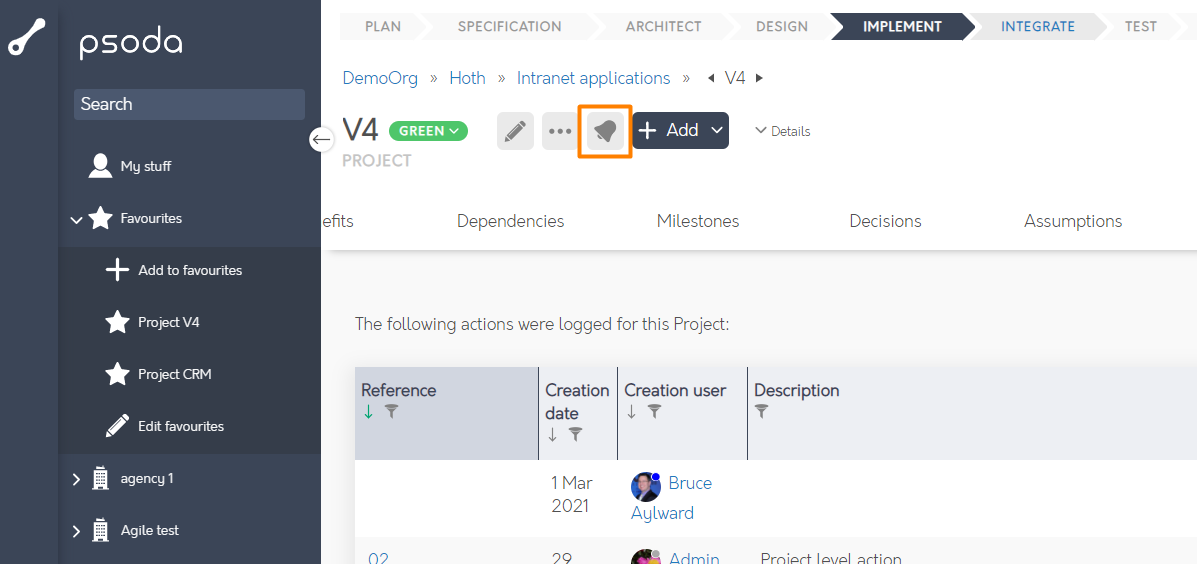 Figure 1 – Follow button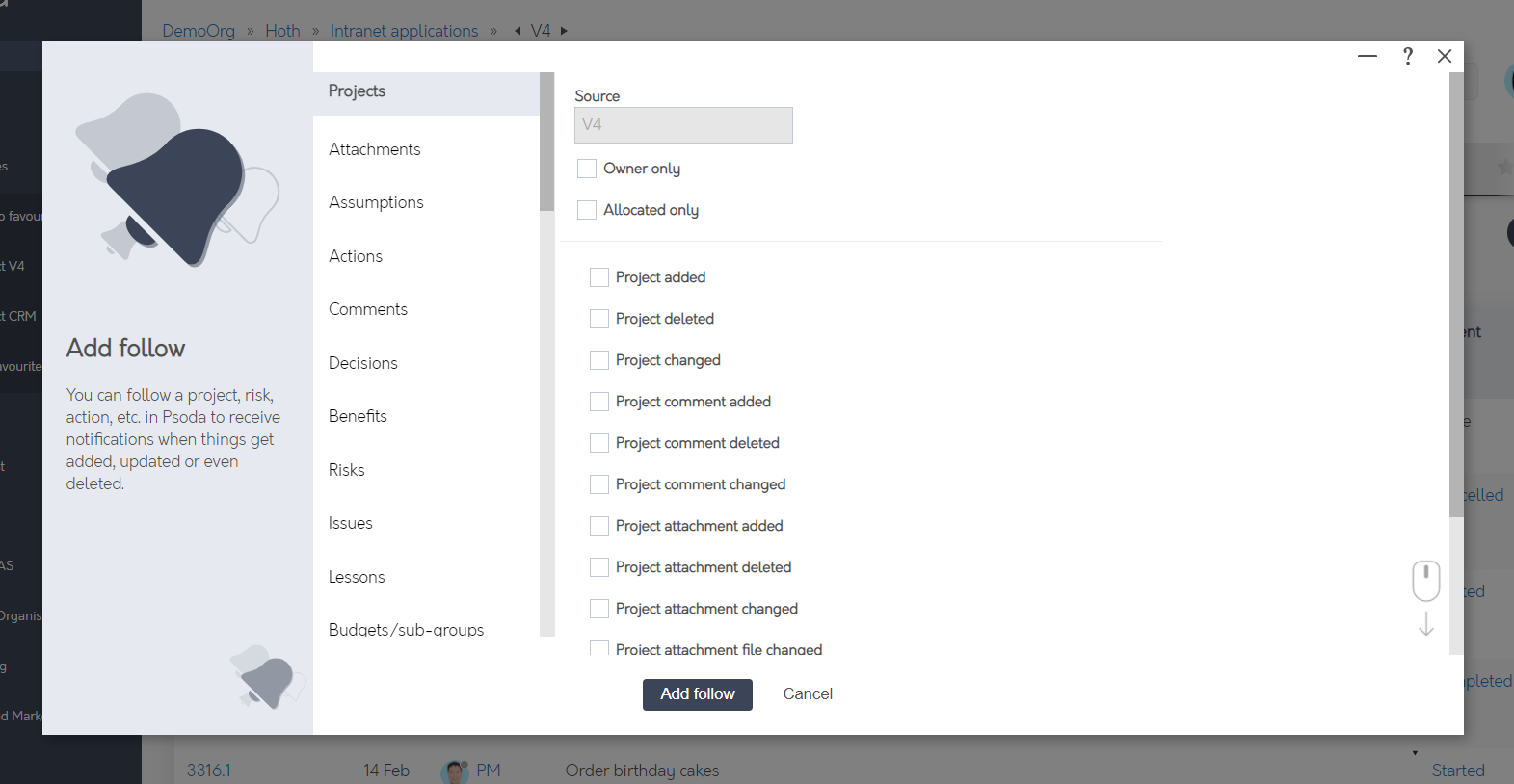 Figure 2 – Follow popup
In the popup you can select exactly what you want to follow. Whatever you choose here you will get an email when this happens for this particular asset.
To customise email notifications, open your
preferences
by clicking the user menu and then clicking preferences as shown in Figure 3.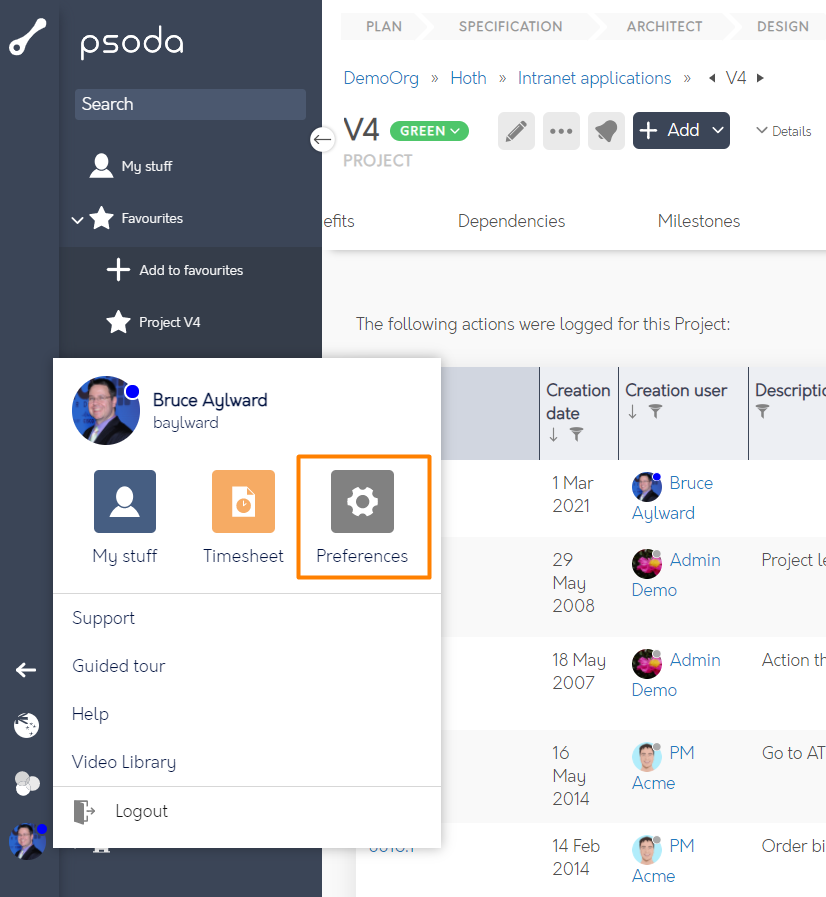 Figure 3 – User menu preferences
Navigate to the "Notifications" tab in the preferences popup. Here you can
change preferences
like what language the email is in, the frequency you receive these emails, and the format you want these emails in. This is shown in Figure 4,
Figure 4 – Notification preferences
Workflow email integration
Administrators can configure workflows to send specific emails to users. For example, an action is due in 3 days or risk has been critical for 3 weeks.
Another use of this would be used to request a
review
of a document or change request. In this case the email can include a link to approve or reject an item. This link will open a new email reply with a special command and EID in the subject line. After sending this email, it will automatically approve or reject without needing to login to Psoda to do so.
CSV import via email
Customers can import a CSV file directly from emails. This means you can create an email with a specific command to upload the CSV attachment into Psoda
without having to login.
This can be set up by Psoda engineers based on your organisation's requirements.
The results of the import is emailed back to the primary contact of the organisation.