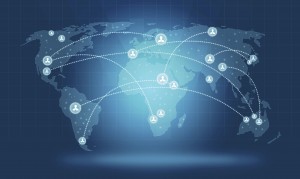 Psoda is on the lookout for new channel partners in Australia to help meet increasing demand there.
We announced our plans to ARN and New Zealand Reseller News this week, explaining we'd like to find at least two quality-focused, results-driven channel partners this year to focus on the states of Canberra and Victoria.
At the same time we're looking for a partner in Auckland, and recently confirmed a reseller in Christchurch.
We aim to build strong collaborative relationships with our partners that offer them significant opportunities to grow their business.
Becoming a Psoda channel partners will allow resellers to tap into the fast-growing cloud project and programme management (PPM) market, estimated by Gartner to be worth US$1 billion worldwide annually.
With our experience and reputation in this market, we can help our channel partners win new and profitable business with a short selling and implementation cycle.
Channel Partner Programme
To support our partners we offer a comprehensive, yet simple and flexible, Channel Partner Programme, launched in 2011.
The programme is straightforward to implement for partners, and easy to understand for customers. It has everything resellers need to maximise their growth: industry-leading products and services, and a comprehensive technical and operations support model.
We offer two levels of technical support – self-help and assisted. The self-help category provides access to technical data to help partners design, size, configure and propose Psoda solutions for their customers. In the assisted category, partners have access to remote technical support from Psoda specialists during design and implementation.
In addition, we provide in-depth training courses for partners – customised to their specific needs, including specialised 'train the trainer' courses for those who provide end-user training to customers.
If you're interested in working wait us as a channel partner, please get in touch – we'd love to hear from you!