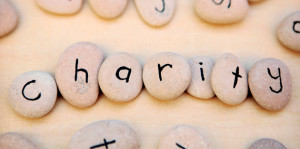 Last week, we opened our reduced-cost charity initiative to Australian organisations, after successes in New Zealand, the U.S., and Indonesia.
The initiative aims to help charities deliver greater outcomes vs. outputs, and enables eligible Australian not-for profit organisations to receive 50% off Psoda's set of cloud-based project, programme and portfolio management software tools.
Our software is particularly relevant to charity organisations as it allows them to run a number of projects simultaneously, while also getting more done with fewer resources.
By adopting Psoda's software, charity project managers can increase the number of campaigns they deliver by 20%. This allows them to take on more projects within their existing workload and further advance the work of their organisation, without extra headcount.
When we first started talking to not-for-profit organisations about Psoda, we found that many needed to desperately update their systems, but as a charity they couldn't justify the cost of doing so. By eliminating some of the financial concerns that come with a software upgrade, we're able to help organisations invest more resources into the community.
This approach also allowed the organisations to repurpose more money back in to their operations, which in turn also enabled them to achieve more.
The initiative was first tested in Australia by Mission Australia in 2013, and since then, Psoda's software has undergone significant changes making it more relevant and easier for charities to use.
One of the major new advantages is the ability to explore and implement ideas, based on what's needed in the community. Psoda now allows charities to take ideas and test them in market, uncover which ideas merit further investigation and where need exists most, and then implement projects that the community need most.
By opening Psoda's charity programme to the Australian market, we hope other IT companies will also offer discounted services to benefit the not-for-profit community.
Charity-driven corporate social responsibility programmes offer huge benefits for organisations on several levels and their impact extend beyond the business. It gives us the opportunity to give back to the community, while also giving staff the chance to feel like their work is contributing to more than a bottom line.
To find out more information and to see if your organisation is eligible head to www.psoda.com/cms/about-us/contact-us
See media coverage of this launch here:
ARN: http://www.arnnet.com.au/article/579096/psoda-launches-not-for-profit-charity-initiative-australia/
CIO Asia: http://www.cio-asia.com/mgmt/project-mgmt/psoda-launches-not-for-profit-charity-initiative-in-australia/
Titan Vine: http://www.titanvine.com/psoda-launches-not-for-profit-charity-initiative-in-australia/