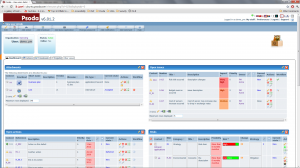 We've just finished a major refresh of the Psoda UI, which went live over the weekend.
We changed the font colours, dashlet headers and asset details displayed in the main area of the page.
We've also added a user preference to auto-hide the navigator on the left hand side. To enable this, go to preferences and select auto-hide. Your navigator will start out hidden. Move your mouse over the orange navigator tab and it will slide out.
You can now change the width of all of your dashlets and also force them to start on a new line, allowing you greater flexibility in changing the layout of your dashboards.
To see all this in action check out the video below: