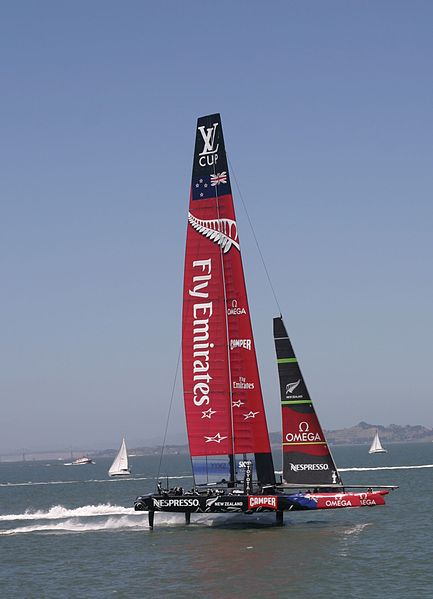 Watching the Louis Vuitton Cup regatta as part of the America's Cup Challenger Series this month it struck me how much we can learn from yacht racing about running successful projects and programmes.
As a project manager it is easy to imagine being like the yachting team captain. As skipper it's your job to plot the right course and to ensure your team works in sync. Steers the boat in the right direction so that you finish the race on-time. Everyone returns safely back to shore and you beat the competition!
But one area where we can probably learn the most from yachting is resource management.
To win, an America's Cup team captain needs to:
manage their crew well
ensure all roles and responsibilities are clearly assigned
make sure each crew member knows exactly what to do and when while out on the water
So what can we learn from America's Cup racing about programme or project resource management? Here are a few thoughts:
You're the captain
Just like it is the team captain's job to make sure the crew of sailors steer in the same – and right – direction, resource management is the responsibility of the project manager.
Do not farm this out to anyone else, such as project owners or stakeholders. Ultimately, it is the project manager's responsibility to ensure tasks are assigned and tracked so that the project succeeds and is completed on schedule and within budget. Therefore, the project manager needs to have ultimate responsibility for the resources to make that happen.
Run a tight ship
Nothing or no one goes onto a racing yacht unless it makes the boat go faster. There's no room for freeloaders on a cup winning team! You can apply the same approach to resource management. Ensure you have all the resources you need, but only the resources you need. There's no room for any excess on a streamlined project team. It'll just slow you down and reduce your chances of success.
Secure your crew early
Before a yacht casts off for a race, the captain needs to make sure all positions on the boat are filled by the right people. Similarly, a project manager should get all the required resources lined up ahead of time.
One of the biggest problems projects face is leaving resource identification too late. It's better to engage with potential project resources early rather than later.
For instance, if you're running an IT project you need to ensure the solution is tested before deployment. But instead of speaking to the testing team early in the project you speak to the testing manager a week before testing is needed. You find out all the test staff are fully allocated already.
In a yachting team all roles and responsibilities are clearly identified and allocated long before race day. No skipper worth their salt will arrive at the start line and realise they're a couple of grinders short, yet have one too many trimmers.
Overall the main lesson we can learn for yacht racing is just how essential effective resource management is to ensuring a successful outcome.
To win you need the right people doing the right things at the right time and working together to a clearly defined goal.
And just like a team captain must make sure the team has all the right tools to succeed, make sure you choose the right management tools for your project or programme.