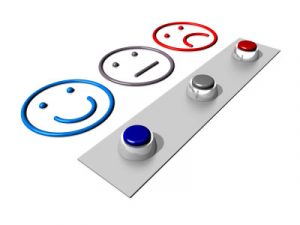 Stakeholder management is a critical part of any project, whether it costs a few thousand dollars or a few million, but how do you determine if your work is successful, or if there are areas you need to improve?
When I worked in project management offices (PMOs), I conducted stakeholder management surveys to help project and change managers find out if their engagement efforts had been successful.
When designing the survey I came up with the Stakeholder Engagement 360 degree feedback questionnaire. It is a structured method for gathering information to help measure the effectiveness of a project or programme's engagement with its stakeholder community.
I used a combination of online surveys and face-to-face interviews with the different stakeholders to make sure I got as balanced a view as possible.
When selecting people to survey I got a list of all the different stakeholder types and the various people in each and then used random sampling on each stakeholder type to make sure each was adequately represented.
The questionnaire covered eight key areas of stakeholder management with the goal to gather answers to questions such as:
Communications
The project/programme uses the right methods of communications and ensure they are appropriate to the various stakeholder groups
The project/programme engages stakeholders at the appropriate level
Relevance of information
The project/programme provides information and analysis that is technically sound and relevant
The project/programme provides opportunities for you to ask questions and seek clarification
Timeliness of information
The project/programme allows enough time for your issues to be raised and addressed and for stakeholders to review and respond to information
The project/programme provides information within the agreed timelines and clearly articulate the deadlines for responses
Transparency of information
The project/programme accurately and promptly reports on progress
The project/programme clearly explains the decision making process and ensure that you understand the programme objectives
Collaboration
The project/programme recognises that adequate time and resources are needed to effectively engage with stakeholders
The project/programme comprehensively deals with issues and seek your input into resolving them
Inclusiveness
The project/programme has identified the relevant stakeholders, recognising they may change over time
The project/programme acknowledges and respects the diversity of stakeholders
Integrity
The project/programme ensures your opinions and rights to object or support an initiative are respected
The project/programme is honest, even when the news is not good.
Promoter
How likely do you think the project/programme as a whole will deliver on its objectives?
As a result of the stakeholder surveys being carried out, the project and change managers were able to clearly see which groups of stakeholders were happy or unhappy with the level of engagement and actively work towards improving relations. When the surveys were carried out further into the programmes or projects we almost always saw an increase in stakeholder satisfaction.