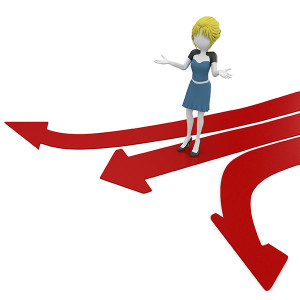 This is a question we're often asked by people interested in getting into IT project management. I've always said that there is no real defined route to becoming a project manager but there are some particular jobs to consider that will help on the way.
In fact, a study published in SAGE Open last month shows that most professional project managers don't set out to become project managers but "fall into" the profession.
Here are my thoughts on the most common career paths that could lead to a project manager role:
Business Analyst
This is a great way to get some practical hands on project experience without the responsibility of being a project manager. BAs are involved in all aspects of projects from writing requirements, through to documenting business cases and managing work packages.
PMO Analyst
Working in a project management office (PMO) exposes you to the day-to-day tasks a project manager has to do, so you can easily see if it is something that you would enjoy. It also lets you experience the different levels of governance and oversight that project managers work with and lets you interact with different project stakeholders
Project Co-ordinator
This is a hands-on project role where you do a lot of daily project management work, for example managing the project schedule and writing steering committee reports. It lets you get experienced in the day-to-day project management work with the added benefit of having (?) a project manager available to mentor you.
Developer
If you want to become a technical project manager you can have no better grounding than starting out as a developer. This will give you a really solid grounding in working on technical projects and let you see the many different ways technical projects are managed.
Lead Developer
Similar to the developer role, this will give you experience in managing multiple work packages and reporting to multiple project managers at the same time. Both of which are excellent transferable skills for when you become the project manager. It also means that you will have first-hand experience of what it's like being a lead developer, which gives instant credibility.
Conclusion
These are just some of the roles that you can consider if you want to become a project manager but this is by no means a definitive list. As with any career path there are many and varied ways to get to where you want to go.