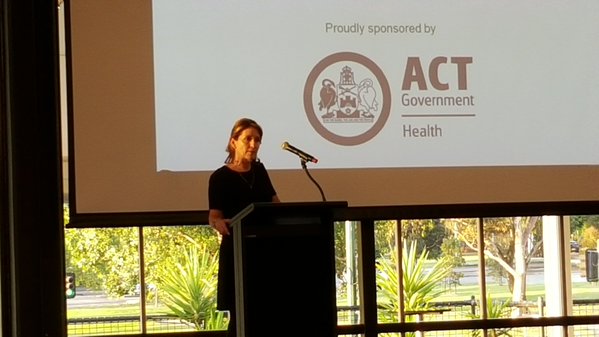 We're currently exhibiting at the Improving Healthcare International Convention in Melbourne as part of a New Zealand pavilion with New Zealand Trade & Enterprise. As people have been passing our stand we've been asking them what they think the current trends are in Australian healthcare.
Here are the top three as shared with us by healthcare providers:
A desire for change and innovation
People really want to change and innovate in the health sector – in fact they crave change and innovation and there is a lot of talking but not enough doing. This is down to the age-old problem of lack of funding. The money that is available is, rightly, being spent on actually treating people rather than funding innovation. There is no real solution in sight unless money can be found from other sources. Some suggest a federal agency be established whose sole remit is to innovate in the heath space, while others suggest investigating public private partnersips, which have been unsuccessful overseas but might be worth exploring to see if they can be done successfully.
Lack of investment a risk
There is lots of goodwill around wanting to make changes but the lack of funding is hurting not just the country's ability to provide adequte care today, but is also going to impact on the country's ability to provide care in the future. Lack of investment and innovation means it is going to become more expensive to provide the same level of care in the future. By spending money on innovation now it will inevitably lead to significant cost savings in years to come.
The need for systemwide data sharing
The lack of data sharing at a national, state and healthcare provider level is hurting the healthcare system. Currently there is no formal way of finding out if the problems being experienced in one hospital, for example, are unique or if there are other institutions experiencing the same issue. Similarly there is no cross country integration. This leads to duplication, constant reinvention of the wheel and lack of progress. If there was some way of collating and sharing health data that was not too onerous and didn't impinge on people's privacy it would go a long way towards helping the country innovate in health.
Clearly, technology can help address many of these issues. In can help foster innovation, reduce costs to improve healthcare outcomes and facilitate secure and universal access to key health data to help drive efficiencies and better nationwide care through the sharing of vital information and solutions to common issues.
However, to enable innovation and improvement in healthcare will require a coordinated approach and a true willingness to invest in the systems and processes needed that can make a real difference to healthcare outcomes for all Australians.