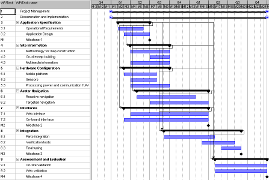 Are you trying to build a schedule that works? Do you realise the importance of a great schedule, but have trouble taking actionable steps to improve it?
Whether you are just getting started with project management, or have been at it for years, this e-book offers useful tips to create beautiful schedules.
This free 7-page guide covers 5 scheduling mistakes and shows you how to fix them.
Click here to download your e-book: http://www.psoda.com/cms.php/5-scheduling-mistakes
What are your tips for creating better schedules? Leave us a comment below…